In today's fast-paced world, convenience has become a precious commodity. We live in an era where time is of the essence, and finding ways to simplify our lives is a top priority. One way to achieve this convenience is through gift basket delivery services; whether celebrating a special occasion or looking to show your appreciation, gift basket delivery offers a hassle-free and thoughtful way to convey your sentiments. 
Gift Basket Delivery: An Overview
Gift basket delivery services have gained immense popularity in recent years. These services allow individuals to select from themed gift baskets tailored to various occasions and preferences. Whether it's a birthday, anniversary, holiday, or corporate event, you can find a gift basket matching your desired theme and style.
Gift basket delivery services typically offer an online platform where customers can browse and choose from an extensive selection of pre-designed baskets. These baskets may include gourmet foods, chocolates, wines, spa products, flowers, and more. Once the customer has selected, the gift basket is expertly arranged and packaged, ready for delivery to the recipient's doorstep.
This article will explore the numerous benefits of gift basket delivery and how it has become a game-changer for those seeking a convenient gifting solution.
1. Convenience Redefined
The primary benefit of gift basket delivery is the unparalleled convenience it offers. Gone are the days when you had to spend hours shopping for the perfect gift, wrapping it, and then making arrangements to deliver it personally. With gift basket delivery, all of this is handled for you.
Imagine this scenario: your close friend's birthday is coming up, but your busy schedule makes it nearly impossible to find the time to shop for a gift. Gift basket delivery in Toronto allows you to browse many options, choose a beautiful and thoughtful gift basket, and have it delivered directly to your friend's doorstep. It's a simple and efficient way to show you care, even when you're short on time.
2. Wide Selection of Themes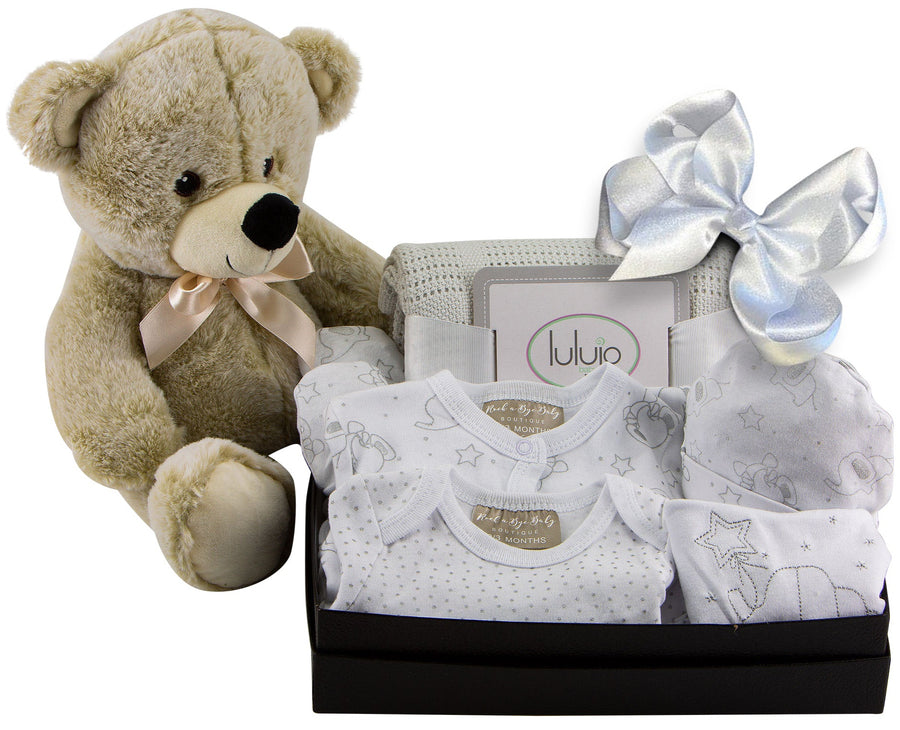 One of the critical advantages of gift basket delivery is the incredible variety of options available. No matter the occasion or recipient's preferences, you can find a gift basket that suits their tastes perfectly. Whether it's a gourmet food basket for a foodie friend, a spa basket for someone needing relaxation, or a baby gift basket for new parents like the Baby Hero Gift Box, there's something for everyone.
In bustling cities like Toronto, gift basket delivery services have flourished to cater to the diverse tastes of its residents. If you're searching for the perfect gift basket delivery in Toronto, you'll be pleasantly surprised by the array of choices. From local, artisanal products to international delicacies, these services offer a curated selection that can make gift-giving a breeze.
3. Customization Options
While pre-designed gift baskets are readily available, many delivery services offer customization options. This option means you can add a personal touch to your gift by including specific items or tailoring the contents to suit your recipient's preferences.
For example, if you know your friend is a wine enthusiast, you can select a wine-themed gift basket and add an extra bottle of their favourite vintage. If your recipient has dietary restrictions or preferences, you can request substitutions to ensure they receive a thoughtful and accommodating gift.
4. High-Quality Products
Another significant advantage of gift basket delivery in Toronto is the quality of the products included in the baskets. These services often collaborate with reputable and renowned brands to curate their gift basket contents. This means you're not just sending a gift but a collection of high-quality, carefully selected items.
For instance, a gourmet gift basket might feature artisanal cheeses, premium chocolates, and fine wines from reputable producers. The quality of these products ensures that your gift is not only appreciated but also savoured by the recipient.
5. Time and Money Savings

As previously mentioned, gift basket delivery saves you valuable time. Instead of spending hours searching for gifts in crowded stores or scrolling through countless online options, you can quickly find the perfect gift basket with just a few clicks. This time-saving aspect is especially valuable for those with busy lifestyles or demanding schedules.
Additionally, gift basket delivery services often offer a range of price points, making it easy to find a gift that suits your budget. When you factor in the time and effort saved by not having to shop in person or assemble a gift, the convenience of gift basket delivery becomes even more apparent.
6. Personalized Greeting Cards
Most gift basket delivery services also allow you to include a personalized greeting card with your gift. This small addition can make a significant difference in how your gift is received. You can convey your heartfelt sentiments, add a personal touch, or share a special message with the recipient.
The ability to include a personalized greeting card adds an extra layer of thoughtfulness to your gift. It ensures you communicate your sentiments effectively, even when you can't be in person.
7. Last-Minute Gift Solution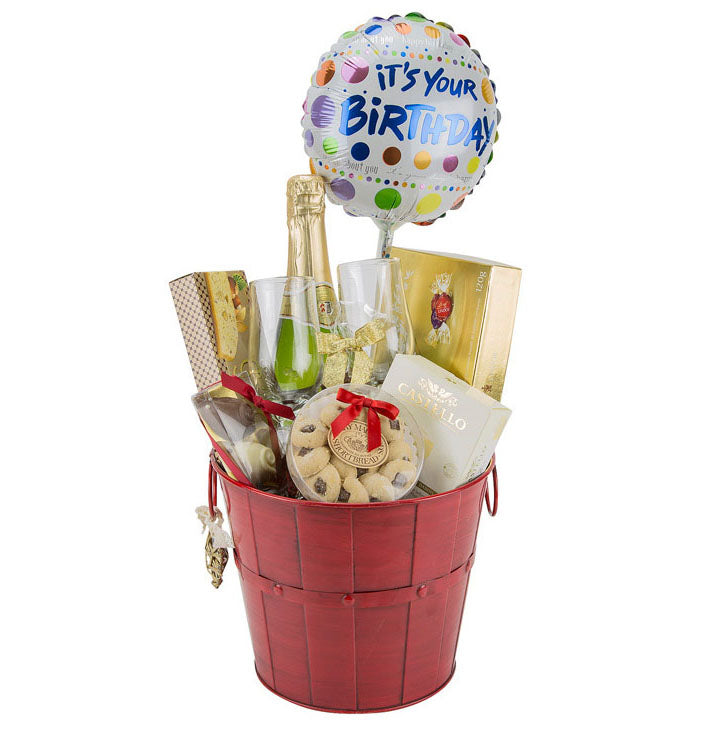 Life can get busy, and sometimes we find ourselves needing a gift at the last minute. Gift basket delivery services are a lifesaver in such scenarios. In Toronto, where the pace of life can be fast and unpredictable, having access to reliable last-minute gift solutions can be a game-changer.
Whether it's a forgotten birthday or a sudden celebration, you can often order a gift basket and have it delivered on the same day. This level of convenience can save the day and ensure you never miss a momentous occasion.
8. Corporate Gifting
Gift basket delivery services have become particularly popular among businesses for corporate gifting. Many companies use these services to send appreciation gifts to clients, employees, or partners. The ability to customize gift baskets and include branded items or personalized messages makes it a convenient and effective way to strengthen business relationships.
In Toronto, where a bustling business environment thrives, gift basket delivery services cater to the corporate sector by offering a range of options suitable for different business occasions. Whether celebrating a successful partnership or showing appreciation to loyal clients, gift baskets can leave a lasting impression.
9. Supporting Local Businesses
When you opt for gift basket delivery in Toronto, you often support local businesses and artisans. Many gift basket services collaborate with local producers and vendors to source their products. By choosing to send a gift through such services, you contribute to the growth of the local economy and help small businesses thrive.
In addition to supporting local businesses, you can also explore gift baskets that showcase Toronto's unique flavours and products. These baskets may include locally crafted items, such as artisanal jams, maple syrup, and gourmet snacks, providing your recipient with a taste of the city.
10. Eco-Friendly Options
As sustainability becomes an increasingly important consideration, some gift basket delivery services offer eco-friendly options. These baskets may include organic products, sustainably sourced, or packaged in environmentally friendly materials. By choosing such gift baskets, you can align your gifting choices with your values and contribute to a greener future.
11. Same-Day and Next-Day Delivery
In today's world, where last-minute surprises are common, gift basket delivery services often offer same-day and next-day delivery options. This option is especially beneficial for those who may have forgotten a special occasion or want to make a spontaneous gesture of appreciation. This quick turnaround time can be a lifesaver in Toronto, where life moves quickly.
Gift basket delivery is a convenient and thoughtful way to show appreciation and make special occasions more memorable. Whether you're celebrating a special occasion or want to brighten someone's day, gift basket delivery in Toronto provides a hassle-free and thoughtful solution. It's clear that gift basket delivery is more than just a trend—it's a convenient and meaningful way to connect with the people who matter most in your life.