No matter the occasion - be it a birthday, anniversary, holiday, or any special event - sending a thoughtful gift can uplift someone's spirits. If you find yourself in Toronto and seeking the ideal present, gift baskets present a delightful and adaptable solution. Gift baskets are available in many themes and can encompass various items, ranging from gourmet delicacies to soothing spa products. To further enhance the ease of your gift-giving experience, contemplate enlisting the services of gift basket delivery providers, ensuring that your gesture arrives with convenience and care. In this article, we will explore how to find the best gift baskets or Toronto delivery to ensure your gift is well-received and delivered with care and punctuality.
1. Start With Online Research
In today's digital age, the internet is your best friend when finding gift basket delivery services. Start by searching for "gift baskets Toronto delivery" on your preferred search engine. This simple step will generate a comprehensive list of gift basket providers in your area. Next, review their websites to gain insight into their diverse offerings, pricing structures, and delivery alternatives. This initial step streamlines your selection process and empowers you with the information needed to make an informed choice for a memorable gift-giving experience.
2. Read Customer Reviews
Once you've identified a few potential gift basket Toronto delivery services, it's essential to check their reputation and customer satisfaction. Reading customer reviews and testimonials can give valuable insights into the quality of their products and services. Look for reviews that specifically mention the delivery experience, including punctuality and the condition in which the gift basket arrived. Websites like Yelp, Google Reviews, and social media platforms are excellent sources for this information.
3. Consider the Variety of Gift Baskets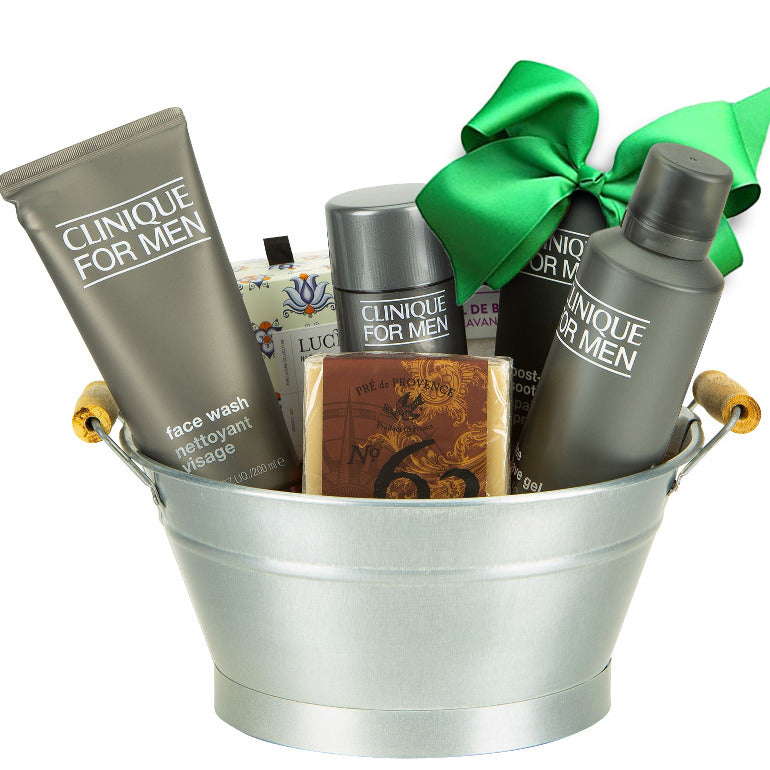 One of the critical factors in choosing the best gift baskets delivery in Toronto is the variety of gift baskets they offer. A reputable provider should have a wide selection of gift baskets for different occasions and tastes. Whether you're looking for a gourmet food basket, a spa-themed basket, or a basket tailored to a specific event, such as a baby shower or wedding, the service should have options that meet your needs.
4. Check for Customization Options
While pre-made gift baskets offer convenience, the option to customize your gift basket can add a unique personal touch, rendering your gift exceptionally meaningful. When searching for gift basket delivery services in Toronto, prioritize those that allow customization. These services typically allow you to handpick specific items or add a personal message or card to the basket. This level of personalization enables you to tailor the gift to the recipient's preferences and convey a heartfelt sentiment. Customized gift baskets showcase a thoughtful effort beyond the ordinary, resulting in an exceptional and memorable present for your loved ones.
5. Verify Delivery Options and Fees
Delivery is crucial to gift-giving, especially if you cannot hand-deliver the gift yourself. Check the delivery options offered by the gift basket service. They should provide clear information on delivery times, including whether they offer same-day or next-day delivery. Be sure to inquire about delivery fees, as they can vary depending on the delivery location and the urgency of your order.

6. Ask About Delivery Areas
Before finalizing your order, verifying whether the chosen gift basket delivery service can accommodate the recipient's location is crucial. Some services may impose area restrictions or require extra fees for deliveries outside their standard service areas. Ensuring the service can reach the intended address without complications is essential. This proactive approach helps prevent potential hiccups and ensures your gift arrives at the desired destination, meeting your expectations for a seamless and satisfactory delivery experience.
7. Evaluate Pricing and Value

Pricing is an important consideration when choosing a delivery service. While you want to find an affordable option, remember that quality and presentation also matter. Compare the prices of similar gift baskets from different providers to understand what is reasonable. Be cautious of extremely low prices, which may indicate lower-quality products or hidden fees.
8. Inquire About Packaging and Presentation

The presentation of your gift basket is crucial, as it reflects the thought and care you put into the gift. Ask the gift basket provider about their packaging and presentation standards. A well-packaged gift basket with attractive wrapping and a bow can make a significant impression. Additionally, inquire how they handle fragile or perishable items to ensure your gift arrives perfectly.
9. Check for Special Offers and Discounts 


Numerous gift basket delivery services in Toronto offer customers enticing incentives, including discounts, loyalty programs, and special offers – Bailey's Delight Gift Basket, for example. Before finalizing your order, take a moment to check whether any ongoing offers or discounts are available, which can result in significant savings. Watching for discounts on bulk orders or recurring deliveries would also be best, as some services extend these cost-saving opportunities. Staying informed about such promotions can help you maximize your budget while selecting a thoughtful and delightful gift basket.
10, Contact Customer Support

Should you encounter any queries or uncertainties regarding your gift basket, its delivery, or the customization possibilities, don't hesitate to contact the company's customer support team. Their prompt response and eagerness to assist you can be a reliable gauge of their dedication to ensuring your satisfaction as a customer. Effective communication and support indicate a company's commitment to meeting your needs and providing a smooth, enjoyable experience.
11. Consider Additional Services

Some gift basket businesses in Toronto distinguish themselves by offering additional services that elevate your gift-giving experience. These services may include expert gift wrapping, the option to incorporate delightful add-ons such as balloons or fresh flowers, and even the chance to personalize select items through engraving. These thoughtful touches can transform your gift into a truly extraordinary and sentimental gesture. They add aesthetic appeal and convey a profound level of care and consideration. Such personalized touches create a lasting impression, making your present more than just a gift; it becomes a cherished memory that the recipient will hold dear.
12. Plan Ahead and Order in Advance

Strategic planning and early ordering are essential for a stress-free gift-giving experience. Initiating the process well in advance grants the gift basket delivery service the necessary lead time to organize and assemble your order without the constraints of rushed, last-minute demands. This considerate approach substantially improves the likelihood of your gift being delivered punctually and in impeccable condition. You guarantee a smooth and memorable gifting experience by sidestepping the stress of eleventh-hour arrangements. Your gift arrives on time, leaving both you and the recipient at ease and able to fully relish the thought and sentiment behind your gift.
Finding the best gift basket delivery in Toronto involves thorough research and consideration of various factors. Begin with thorough online research, where you can unearth multiple options. Delve into customer reviews to gauge satisfaction levels and assess the quality of service. Evaluate each gift basket business's offerings and delivery policies, comparing their variety, customization options, pricing, and packaging standards. You can make an informed and strategic choice by thoughtfully considering these factors. Your thoroughness will pay off as it ensures your chosen gift is beautifully presented and delivered with precision and timeliness. This guarantees a truly memorable and heartwarming gesture for your cherished recipients in Toronto.