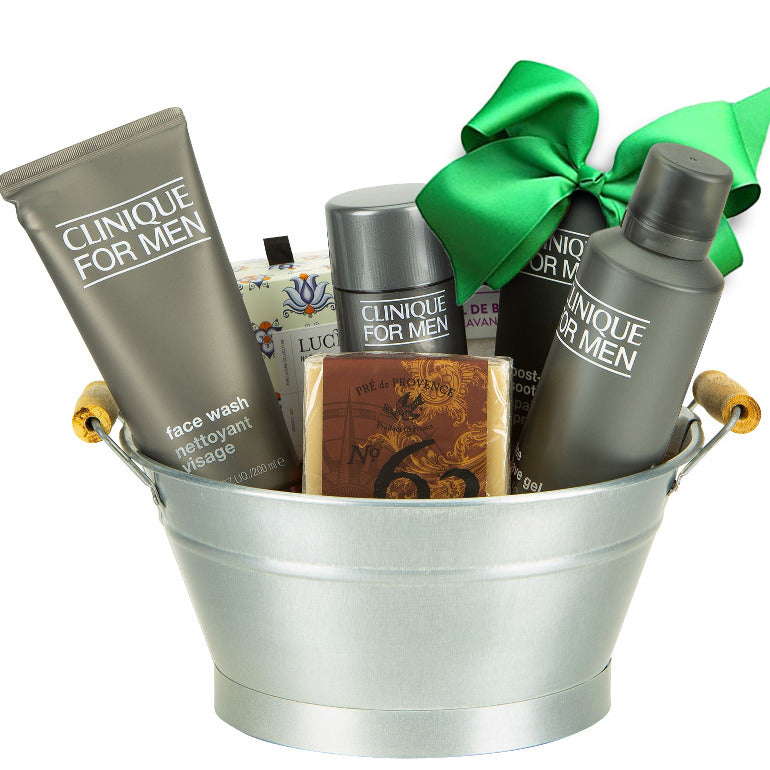 A beautiful exchange of heartfelt presents warms the spirits of both the giver and the recipient. When it comes to expressing love and appreciation or celebrating special occasions, gift baskets have emerged as a delightful and versatile option. The city of Toronto, known for its vibrant culture and diverse offerings, has taken the art of gifting to new heights with incredible gift baskets.
In this blog, we'll explore the beauty of gift baskets, discover the best gift baskets Toronto has to offer and delve into the convenience of gift basket Toronto delivery services, making the experience more enjoyable than ever.
Exploring the Appeal of Beautifully Curated Gift Baskets
Gift baskets are a treat for the senses, combining visual appeal with delightful surprises inside. The artful arrangement of items creates an instant "wow" factor.
Versatility - Whether it's a birthday, anniversary, baby shower, or a simple gesture of appreciation, gift baskets suit every occasion and cater to recipients of all ages.
Personalization - Gift baskets can be customized to cater to the recipient's preferences, such as healthy gift baskets in Toronto for health-conscious friends or gourmet treats for foodies.
Element of Surprise - Unveiling the contents of a gift basket is like opening a treasure trove, making the experience truly exciting and memorable.
The Best Gift Baskets Toronto Offers
Toronto boasts a wide array of gift baskets that cater to various tastes and interests. Here are some popular gift basket themes to consider:
Gourmet Delights: Indulge in Toronto's Finest Culinary Treats
Embark on a culinary journey through gift baskets filled with an exquisite selection of locally sourced delicacies, artisanal cheeses, premium wines, and delectable chocolates. For health-conscious recipients, consider opting for healthy gift baskets in Toronto, filled with nutritious snacks, organic treats, and wholesome goodies. These gourmet delights are a celebration of Toronto's rich culinary scene.
Spa Retreats: Luxuriate in Relaxation with Pampering Gift Baskets
Treat your loved ones to a blissful spa-like experience with thoughtfully curated gift baskets containing soothing bath products, aromatic scented candles, and indulgent skincare treats. Let them unwind and rejuvenate in the comfort of their own homes.
Artisanal Crafts: Showcasing Local Talents and Handmade Treasures
Embrace the spirit of Toronto's creative community by selecting gift baskets that highlight local artists and artisans. These baskets feature handcrafted items, unique artwork, and one-of-a-kind creations, making each gift a true expression of artistic talent.
Family Fun: Gift Baskets to Bring Families Together and Create Memories
Strengthen family bonds with gift baskets designed to bring joy and excitement to every member. Packed with board games, movie night essentials, and gourmet snacks, these baskets create memorable moments of laughter and togetherness.
Corporate Elegance: Professional and Sophisticated Gift Options
Impress your esteemed clients and valued colleagues with elegantly curated gift baskets that exude professionalism and sophistication. These baskets feature premium items and corporate-themed goodies, leaving a lasting impression on recipients.
From gourmet feasts to pampering retreats, artisanal treasures, and family bonding experiences, gift baskets in Toronto cater to every occasion and celebration, making them the perfect choice for conveying heartfelt sentiments and spreading happiness throughout the city.
Toronto Gift Basket Delivery Services: A Game Changer
The convenience of Toronto delivery services is nothing short of a game-changer when it comes to the art of gifting. With the hustle and bustle of everyday life, these services offer a seamless solution to ensure your thoughtful gesture reaches its destination on time, spreading joy to your loved ones.
Convenience at Your Doorstep
Gone are the days of battling traffic and long queues to find the perfect gift. Thanks to Toronto delivery services, you can now browse and order gift baskets from the comfort of your home with just a few clicks. This hassle-free process not only saves time but also allows you to explore a vast array of options, making it easier to find the ideal gift that perfectly matches the recipient's tastes and preferences.
On-Time Deliveries for Special Moments
Nothing feels more heartwarming than surprising your loved ones with a thoughtful gift precisely when they least expect it. Toronto delivery services make this heartwarming experience possible by offering reliable and punctual deliveries. Whether it's a birthday, anniversary, or milestone celebration, you can schedule the gift basket to arrive on the exact day.
Life can get hectic, and sometimes important occasions might slip through the cracks of our busy schedules. But fret not! Toronto's same-day delivery options are here to rescue you from any last-minute gifting emergencies. Forget to order a gift in advance? No problem! With same-day delivery, you can still express your love and thoughtfulness with a well-curated gift basket that will arrive on the very same day you place the order.
Toronto delivery services offer a level of flexibility that caters to your gifting needs, whether it's within your local neighbourhood or across different areas of the city. This means you can easily send your heartfelt wishes and gifts to friends, family, or colleagues residing in various parts of Toronto without any hassle. The gift baskets will be swiftly transported to the designated address, ensuring your warm regards reach every corner of the city.
Making Moments Memorable
Gift baskets have the power to transform ordinary moments into cherished memories. Here's how you can carefully curate these bundles of delight to elevate various occasions, making them truly unforgettable.
Celebrating Birthdays and Milestones
Commemorating birthdays and significant milestones with specially curated gift baskets adds an extra layer of meaning to the celebrations. Whether it's a milestone anniversary, graduation, or a special achievement, a thoughtfully chosen gift basket conveys heartfelt emotions and makes the day truly extraordinary.
Embrace the spirit of celebration with gift baskets tailored to match the essence of each holiday season. From delightful Easter-themed baskets to warm and cozy Christmas gift baskets, these festive gift ideas bring cheer and joy to the festivities, creating magical moments with loved ones.
Expressing Gratitude and Appreciation
When words alone cannot convey your gratitude, a well-curated gift basket speaks volumes. Expressing thanks to colleagues, friends, or family becomes all the more heartfelt with a carefully selected gift that caters to their tastes and preferences.
Beyond material offerings, gift baskets carry the power to strengthen bonds and nurture relationships. Sharing the joy of a gift basket, whether it's a romantic surprise for a partner or a care package for a close friend, fosters a sense of closeness and affection that lingers long after the moment has passed.
These cherished moments, created with the help of gift baskets, become cherished memories that stand the test of time. Embrace the magic of gift-giving and discover the wonders it can work in transforming everyday occasions into something truly extraordinary.
For the finest selection of gift baskets, visit Alexandria Gift Baskets. Choose from an array of thoughtfully curated options and experience the joy of gifting with the convenience of Toronto delivery. Dial (416) 666-8361 or use our contact form to send us your message. Spread happiness today!